TOUR: Lake Gatun
TYPE OF TOUR: nature
DURATION: 3 hours
INCLUDED:
boat ride fee

multilingual guide (me!)

transportation
WHAT TO BRING:
hat

shoes & long pants comfortable light clothes

sun block

insect repellent

sun glasses

light raincoat (green season)

binoculars
PRICE
US$65 - US$105 (depending on the number of participants)
TOUR

DESCRIPTION

Once the largest manmade lake in the world, at 422 square kilometers Lago Gatún is still a plenty impressive body of water. It was formed by damming the Río Chagres near its mouth, at Gatún, and is an integral part of the Panama Canal. Transiting ships still follow the submerged river bed of the Chagres, since it's the deepest part of the lake.

The voyage takes us across Gatun Lake in the Panama Canal passing by gigantic cargo ships transiting the waterway and making contrast with the natural surroundings. Along the way, we will have the opportunity to spot Green iguana and Three-toed sloth resting on tree branches, crocodile and allow for close approximations to rainforest covered islands in Gatun Lake to search for White-faced capuchin monkeys, Howler monkey, Spider monkey, the endemic Red-napped tamarin and different species of birds.

If the weather allows walks through small, forested islands, some of which have spooky ruins from the old Canal Zone days.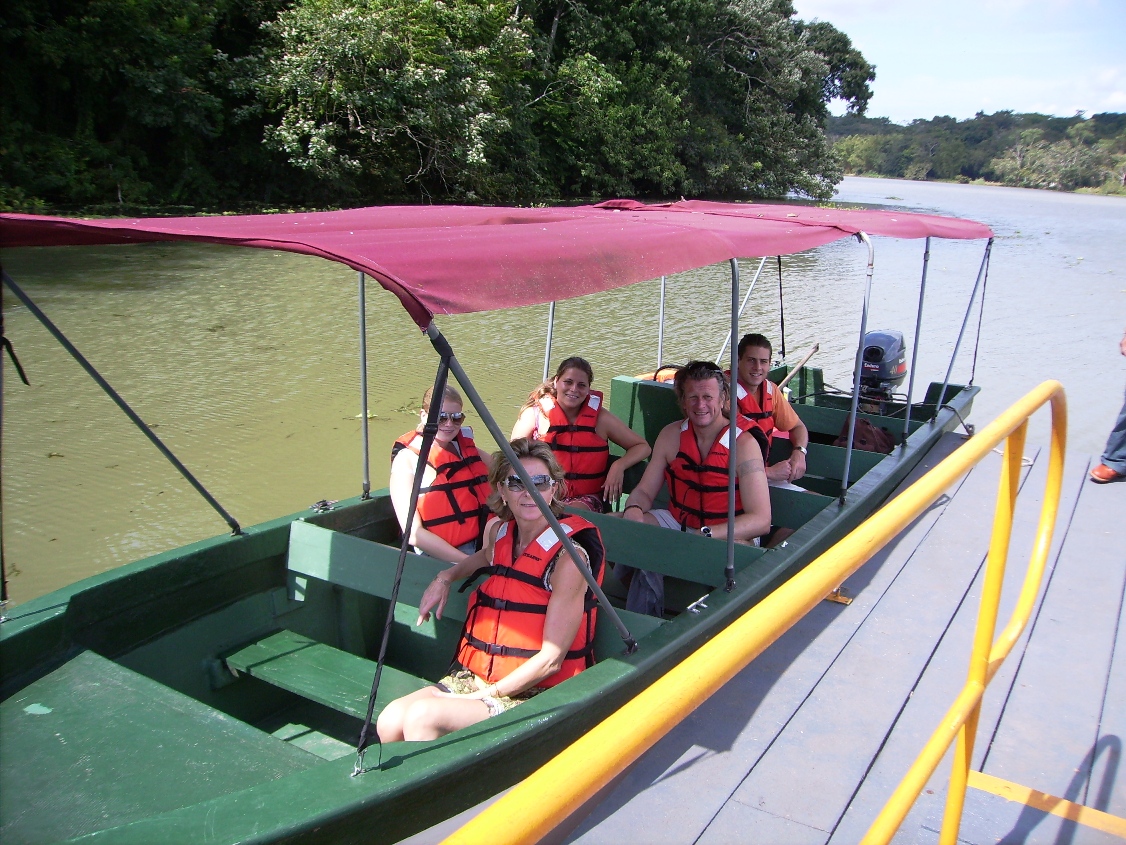 Safe comfortable covered boat